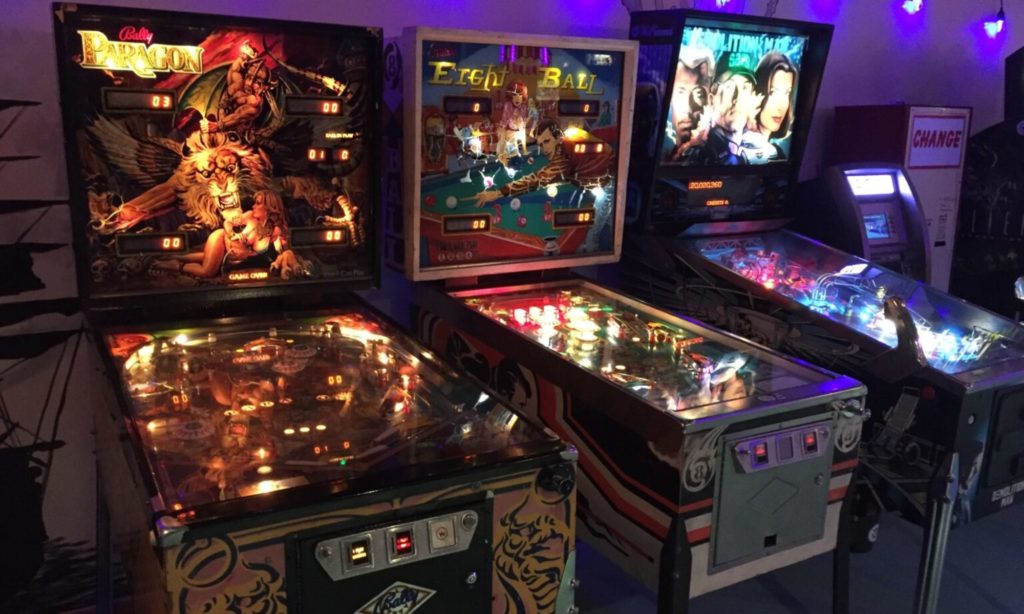 Northend Street League Pinball is a 5 vs. 5 Thursday evening pinball league operating in various pinball venues in cities north of Seattle, including Edmonds, Marysville, Lynnwood, and Everett.
If you have questions, please visit our Facebook page https://facebook.com/groups/NESLP
The inaugural season is planned to begin in March 2022. League matches will be played on Thursdays at 7:30pm. Matches on most league nights should be completed between 9:30pm and 10pm.
The winning team will receive a Stanley Cup style trophy (on a less grand scale) that passes from winning team to winning team. The winning team name and season info will be etched onto the cup (trophy).
The entry fee per team for the season is $50 ($10 per player). All of this money will be paid out in cash prizes to the top placing teams, 75% to the winner and 25% to second place.
All who are interested in playing should create an account at https://northend.seattle.streetleaguepinball.com/signup
On the sign-up page, indicate which arcade(s) you are most interested in as your home venue. Also, please note if you are interested in being a team captain or co-captain.
The league will use rules and software adapted from the Monday Night Pinball League of Seattle. The preliminary rules may be found at https://streetleaguepinball.com/rules
The season will consist of 11 regular season matches followed by two weeks of playoffs. During the regular season, each team will play four teams twice and three teams once.
Each match will consist of four rounds of play. The first and fourth rounds will consist of two doubles matches, while the second and third rounds will consist of five singles matches.
For the first season, we plan to have four venues and eight teams of five players. In later seasons, we may expand to include more venues and more teams. Each venue will serve as the home arcade for two of the eight teams.
The initial four venues will be the White Buffalo in Everett, the Vessel Taphouse in Lynnwood, Crave 80s in Marysville, and Another Castle in Edmonds.